Our 'home / school agreement' reflects the fact that school, parents and carers and pupils all have an equal part to play in ensuring that learning at school is as effective as it can be. It sets out the key things that we do together to help young people learn and play a positive role in society.
You will be asked to sign this at the first parent / teacher interview of the school year.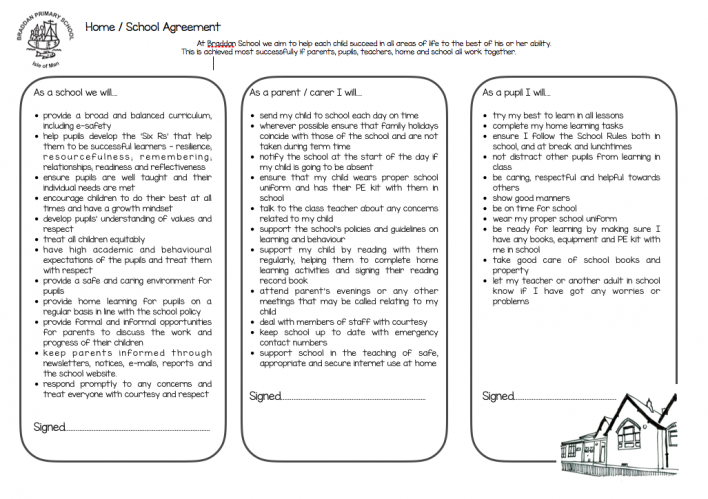 Pupils and teachers will sign these in school, and then parents / carers will be asked to sign at the first parents evening of the year.